This little scrapbook is perfect when you have some pictures to share with a loved one, and you want to put them together as an extra special gift. The base of this mini scrapbook is made from one sheet of cardstock, and features the Swirly Bird Bundle. There are 12 pages to put pictures on, with three inner decorated sections. This gift is finished off with a coordinating gift bag that's made with one sheet of Moroccan Designer Series Paper.
If you would like to see the complete project made by Christy Fulk, and learn how to make it, you'll want to subscribe  to Craft Project Central for the month of December. With your subscription, you'll get illustrated, step-by-step instructions for 10 wonderful projects for only $10! You can find out how to gain access to a bonus eleventh project over at Craft Project Central.
Please subscribe to my blog, follow me on Pinterest here or Facebook here.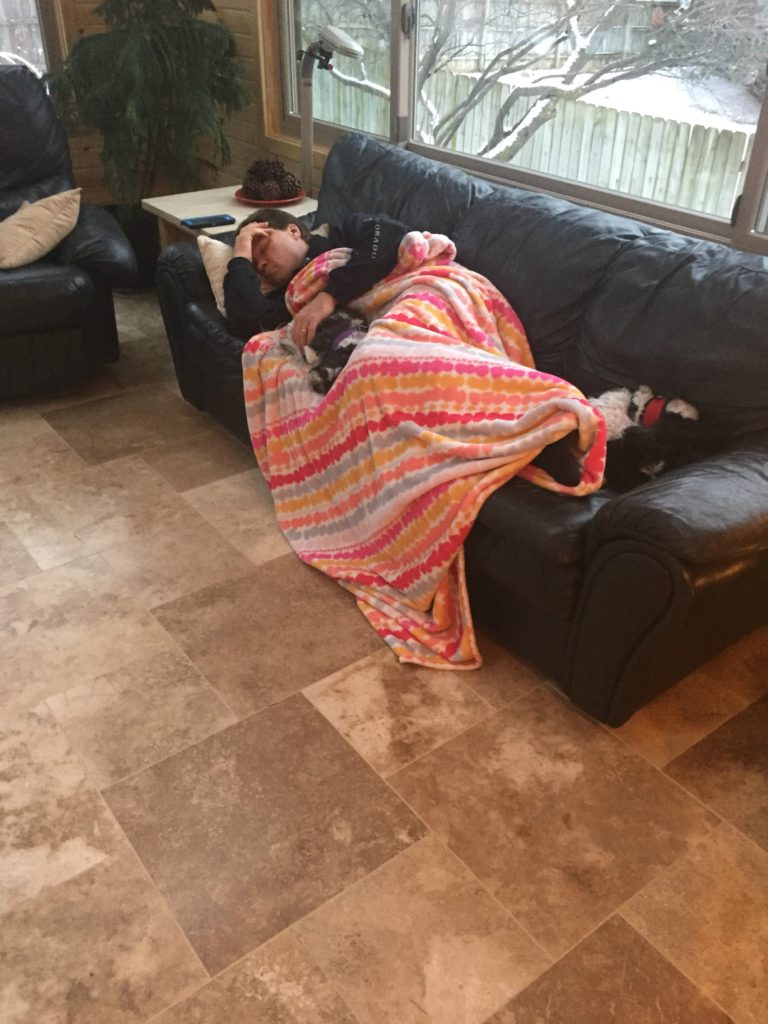 Even Superman needs a rest every now and then!  Here's Steve and our pups in the new Sunroom.  I think we should rename it the sleeping room.  It's a great place to take a nap.  Molly is our pup in purple under Steve's hand.  She's my dog that follows me everywhere I go in the house.  Maya is our pup in red who is the family dog.  She loves everyone, but likes to do her own thing and doesn't feel the need to follow anyone.
Hope you have a great weekend!
Blessings,
Beth 🙂